Presents
Goldlake Sweet Dreams
Sire: Drean Nax Grandmother's Prospect
Dam: Ch. Goldlake Summer Breeze
Whelped: 25/3/2008
Hips: 4:5 = 9 Elbows 0:1 Current Clear Eye Certificate.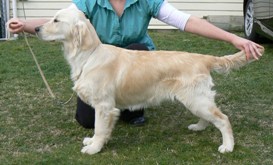 'Ava' at 4 Months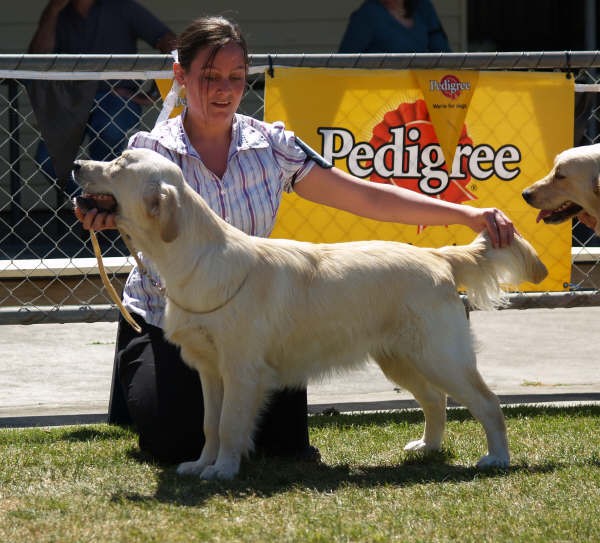 'Ava' winning Opposite Minor Puppy In Show
At the Tasmanian Golden Retreiver Champ Show Nov. 08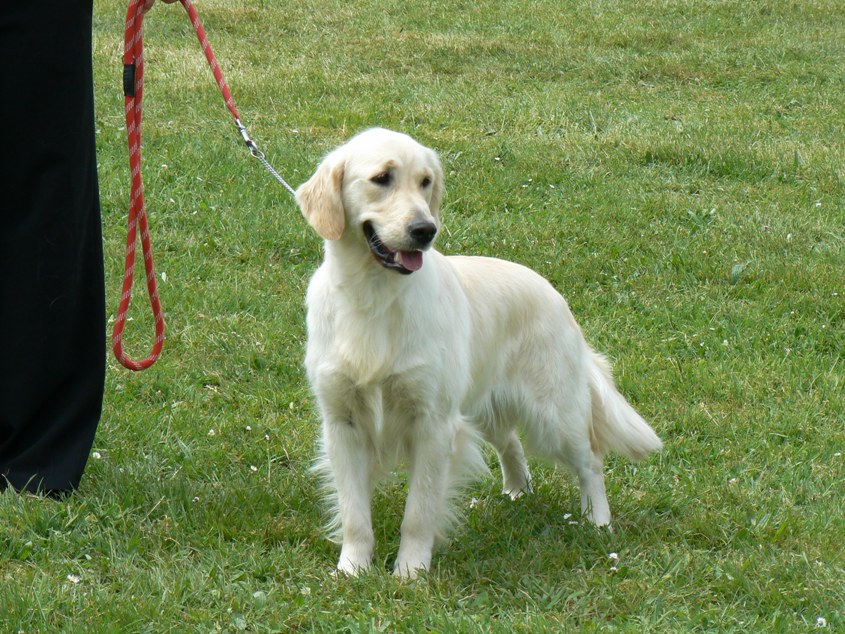 Ava at 20Months
Ava lives with my daughter Andrea. She is such a joy to have around. She has a wonderful temperament and gets along with everyone, both human and canine.
She has only been shown sparingly but has been very successfull to date.
Ava won Opposite Minor Puppy in Show at the Tasmanian golden Reriever Champ Show November 2008 under Breed Specialist Mrs. Beryl Liggins ( Nunsbrook Kennels U.K.)
Her Critique : Super type, feminine quality puppy with lovely head and expression. Good neck and shoulders, straight front, well balanced body, level topline. Well angulated rear, very stylish on the move.
She is growing into a beautiful young lady and hopefully we will have her out in the ring again in the near future.
Pedigree

Parents

GrandParents

GreatGrandParents

SIRE

Dream Max Grandmother's Prospect (Imp Swe)

Dream Max Paradise Apple (Swe)

Swd.Ch. Nwy Ch. Jazzman's Da Capo (Swe)
Swd.Ch. Nwy. Ch. Eplepai A V Vervik (Swe)
Dream Max Nina Ricci (Swe)
Swd. Ch. Nwy Ch. Solstrimmans Private-eye (Swe)
Dream Max Exotic (Swe)

DAM

Ch. Goldlake Summer Breeze

Grand Ch. Tulaean Autumn Tango
Eng. Sh. Ch. Ch. Stanroph Shogun (U.K.)
Strathraer Arctic Skye
Ch. Kaparla Such Is Life
N.Z. Ch. Ch. Kaparla Loch Invar (Imp N.Z.)
Ch. Kaparla Just An Illusion