Presents
CH. Goldlake Springtime Story
Sire: Beaucroft Show Me The Way
Dam: Aust Ch. Goldlake Happily Ever After
Whelped: 12/10/2013

Toffee 4th Place 2017 National Judge Mr.Kjell Svensson (Sweden)
Critique:
Good size. Well balanced head. Nice shoulders. Good ribs. Long loin. Good hind angulation. Nice coat. Moves with a good drive behind.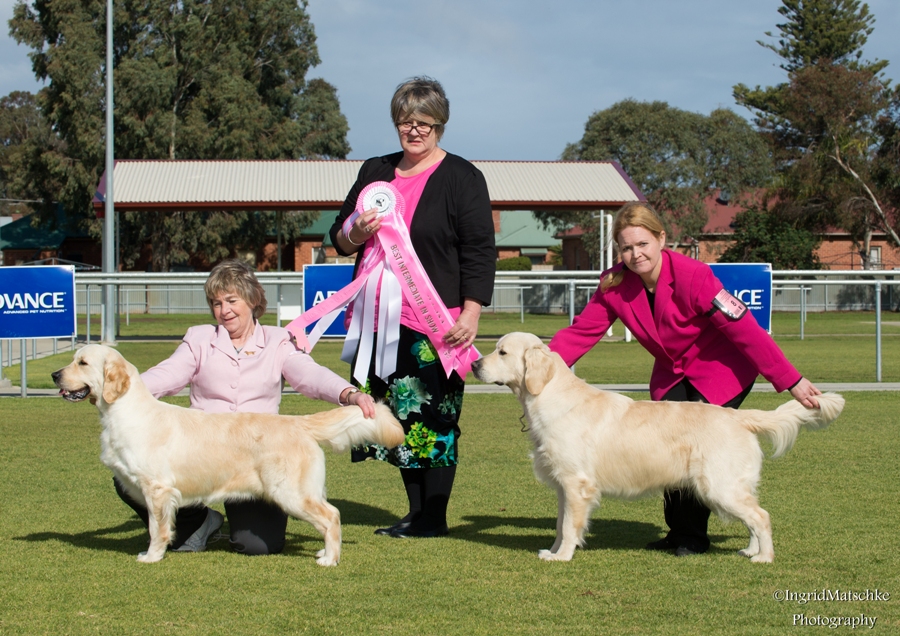 Toffee winning Intermediate in Show at the South Australian Golden Retriever Club Champ Show August 2015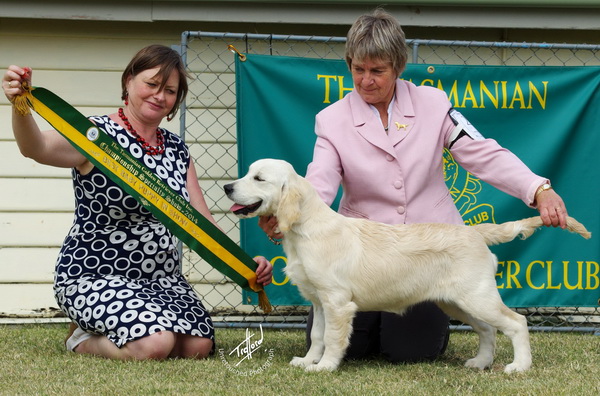 Toffee winning Best Puppy In Show at the Tasmanian Golden Retriever Club Inc
Judge Dr.Helen Almey (UK)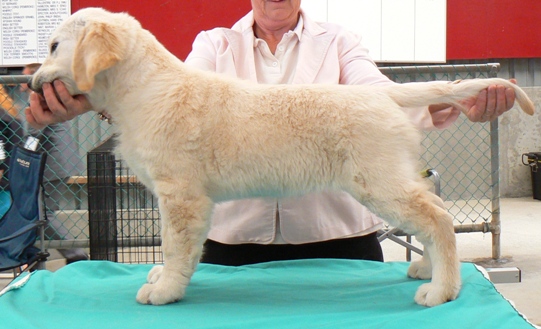 Toffee 3 Months. First Show.
Toffee is our newest addition. She is such a happy obliging little girl who takes everything in her stride. We have high hopes for this little one.

Achievements:
Pedigree

Parents

GrandParents

GreatGrandParents

SIRE

Beaucroft Show Me The Way

Aust Ch. Burragundy Brace Yourself E.T.

Grand Ch. Ftechnpoint Knee Jerker E.T.
Ambermist Keepsake
Beaucroft Devil Wears Prada
Aust Ch. Larbellah Take The Lead
Aust Ch. Fantango Whata Girl Wants

DAM

Aust Ch Goldlake

Happily Ever After

Aust Ch. Giltedge Blackwatch
Ch Standfast Dream Ticket from Kerrien (ImpUK)
Yellowfetch Pixid Dust CCD
Aust Ch. Goldlake Once Upon A Time
Aust Ch Acacian Special Event
Aust Ch. Goldlake Summer Breeze